COMMERCIAL UPFITTING
Enhance the capabilities of your work vehicle with custom solutions and top-quality products. With endless possibilities, we can transform your ride to not only be functional but also beautiful from the inside out.
Graphic Impressions isn't just another wrap company. We can also help transform your vehicle with all your upfitting needs, saving you time and money!
Our true one-stop service for both graphics and outfitting services reduces the time of building a new van for your fleet.
Our innovative thinking and planning with your needs in mind means you get products that help your team work more effectively.
Our hard-working staff takes your needs seriously. We'll meet with you to discuss how you can best utilize your fleet. We then provide you with a detailed designed layout of your vehicle upfitting selections ensuring all space is practical and profitable. We take pride in knowing we make you safer, more organized and looking professional.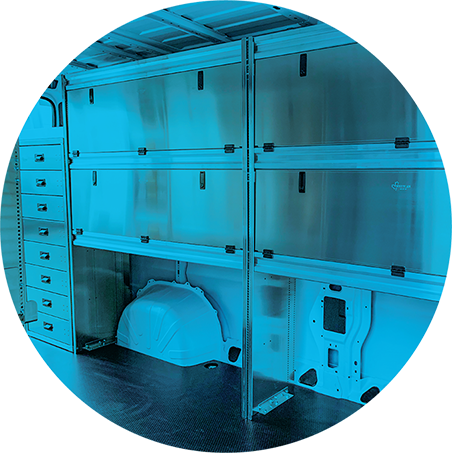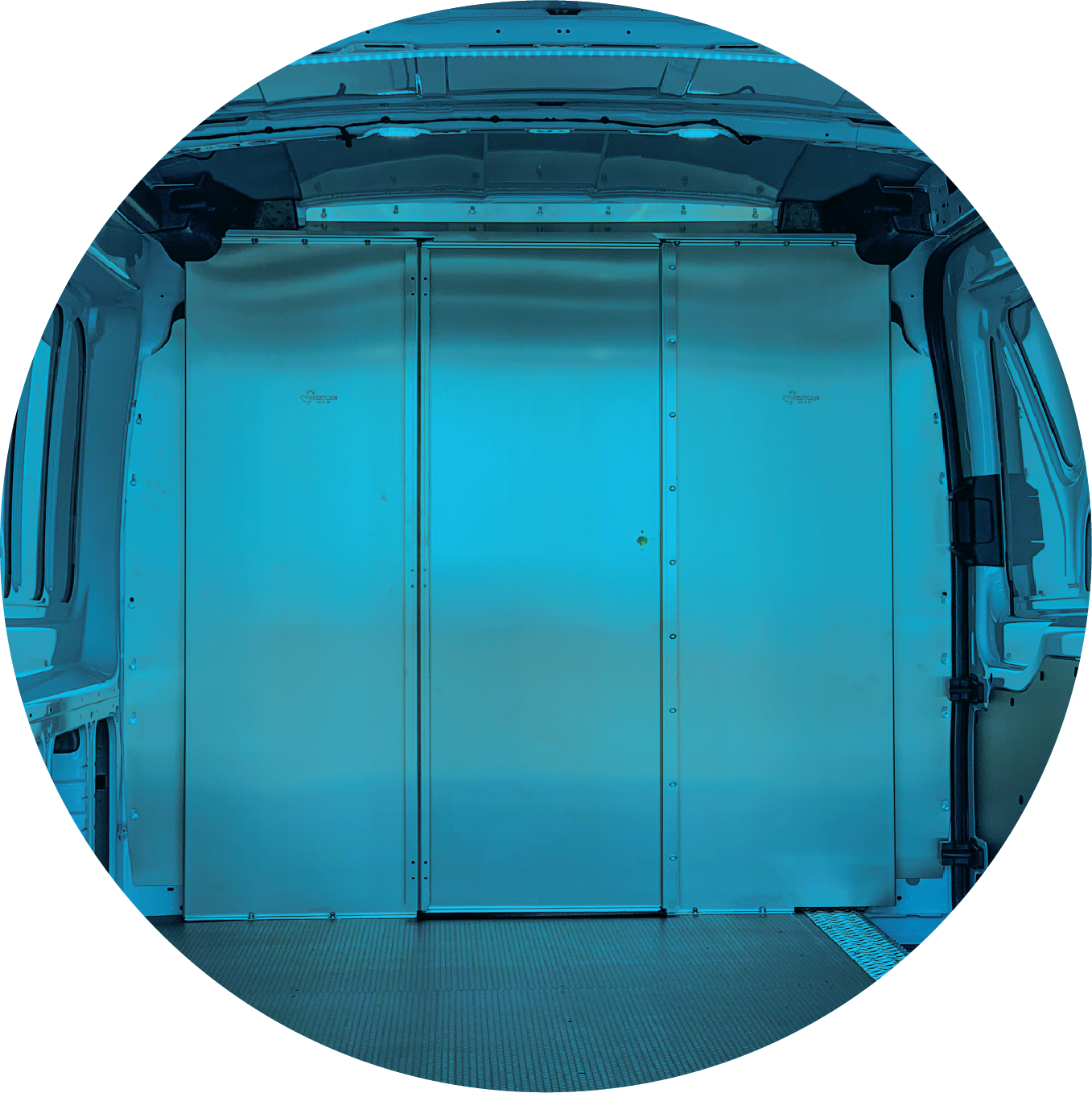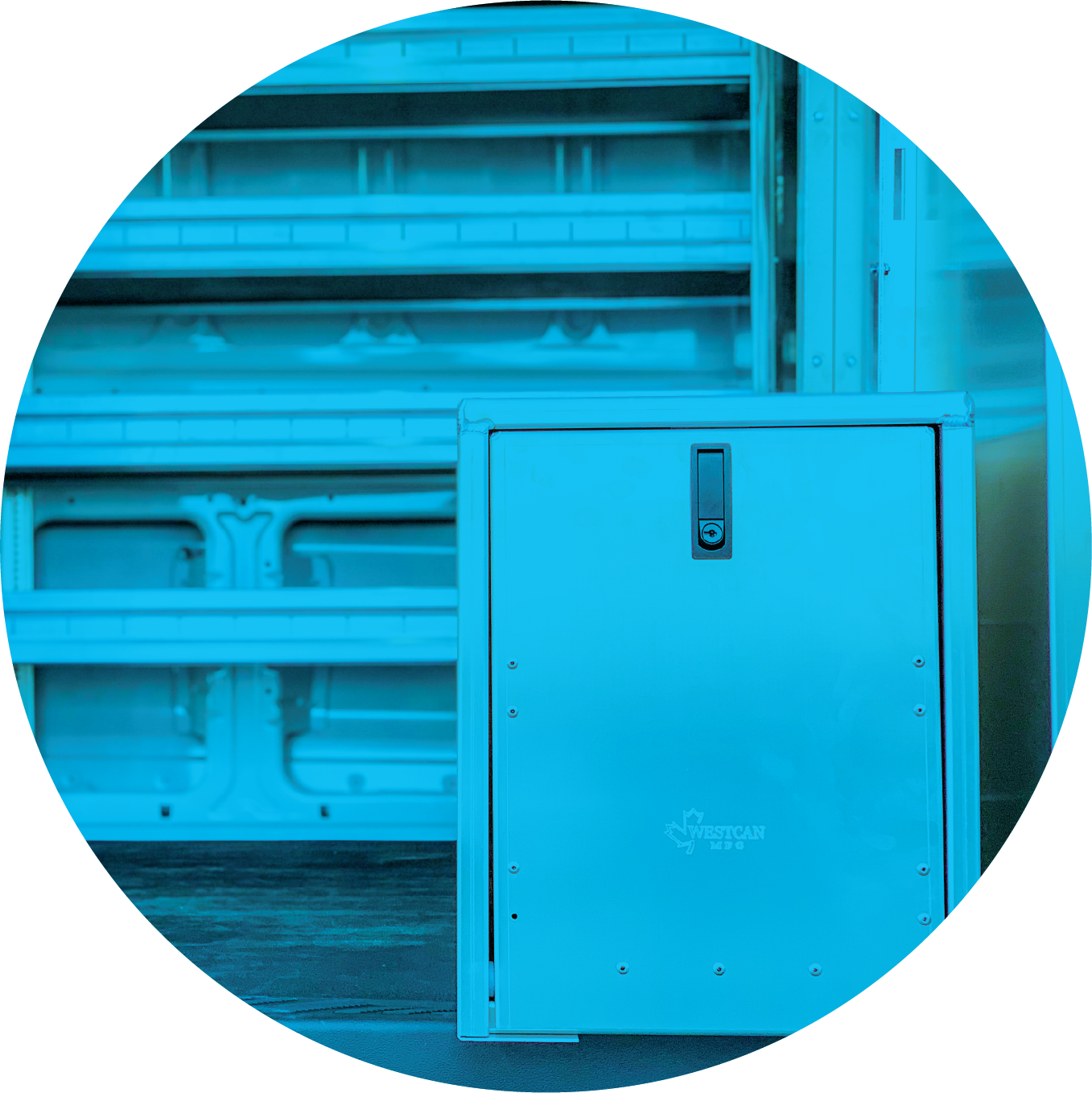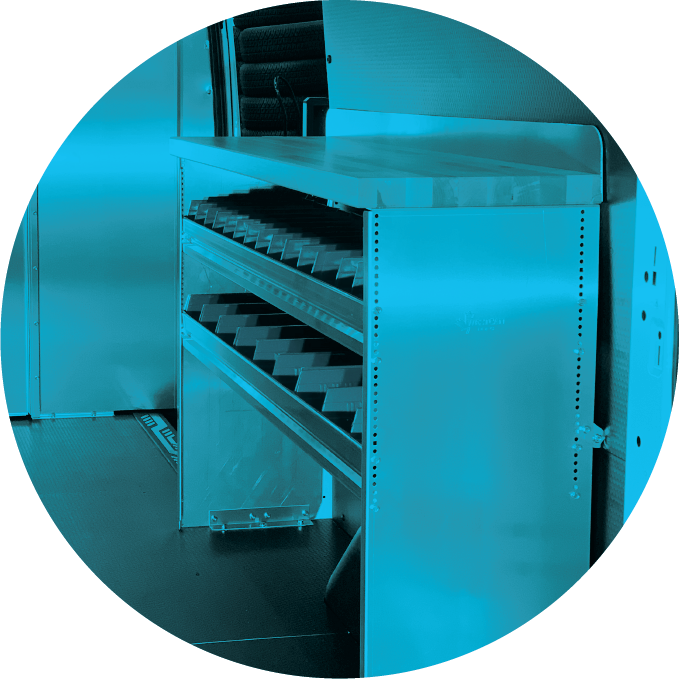 SHELVING UNITS
Tested for toughness, these heavy-duty shelving and bin units will keep you organized. Customize your workspace for your trade to make life easier.
SAFETY PARTITIONS
Helps isolate noise, protect the driver from stored equipment and provide additional space for tools and accessories.
DRAWER SYSTEMS
Choose from a variety of styles that are designed to maximize your space while keeping your tools safely stored away.
WORK BENCHES
Work benches are a must for on-site workers who need desk space, want to escape the outside elements or who just need a private place to work.
Being Awarded the National Safety Mark Certification by Transit Canada means you can be confident the procedures we offer are not only of high quality but installed with your safety and efficiency in mind.
We provide many options of upfitting to best utilize your vehicle. For a full list of our upfitting services please contact us and we'll be happy to walk you through the process.
Also check out our detailed brochure here

LOOKING TO UPFIT YOUR VEHICLE?
Take a look at some of our recent projects