COMMERCIAL UPFITTING
Enhance the capabilities of your work vehicle with custom solutions and top-quality products. With endless possibilities, we can transform your ride to not only be functional but also beautiful from the inside out.
Graphic Impressions isn't just another wrap company. We can only help transform your vehicle with all your upfitting needs, saving you time and money!
Our hard-working staff takes your needs seriously. We'll meet with you to discuss how you can best utilize your fleet. Don't worry about the logistics of getting your van ready to hit the road, our true one-stop service for both graphics and outfitting services reduces the time of building a new van for your fleet.
• National Safety Mark Certification by Transport Canada
• Faster delivery of 'ready to work' vehicles
• Top quality equipment that's built to last for years
• No logistics between graphics + outfitting, we'll look after everything
• Save time, save money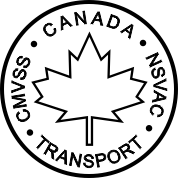 Bring awarded the National Safety Mark Certification by Transit Canada means you can be confident the procedures we offer are not only of high quality but installed with your safety and efficiency in mind.
LOOKING TO UPFIT YOUR VEHICLE?
Take a look at some of our recent projects